Container spot rates from Asia to the US soared this week as the aggressive blank sailing programmes of transpacific carriers resulted in a capacity crunch and container rollovers.
The US west coast component of today's Shanghai Containerized Freight Index (SCFI) leapt 25% to $2,097 per 40ft, 42% higher than the same week of last year and the highest rate recorded for the tradelane for some 18 months.
The SCFI also recorded a 7.4% increase on rates to US east coast ports to $2,732 per 40ft.
The robust market was also reflected in neighbouring Ningbo's NCFI assessment, which reflected a 23.7% and 9.5% uplift in spot rates respectively for the US west and east coasts.
The NCFI commentary described the USWC tradelane as a "hot market", due to a pickup in demand combined with the "long-term substantial capacity reduction" on the route.
Indeed, a local forwarding agent told The Loadstar this week carriers were "taking advantage" of full ships to hike their short-term rates, but suggested it was "likely to be short-lived" given the fall in future orders due to the pandemic.
Indeed, 2M partners Maersk and MSC announced this week that they would extend the suspension of their TP11/Elephant US east coast loop to the end of July, which, according to eeSea data, removes up to 36,000 teu a month from the route.
MSC said it would only resume the service "when there is a sufficient increase in market demand to justify it".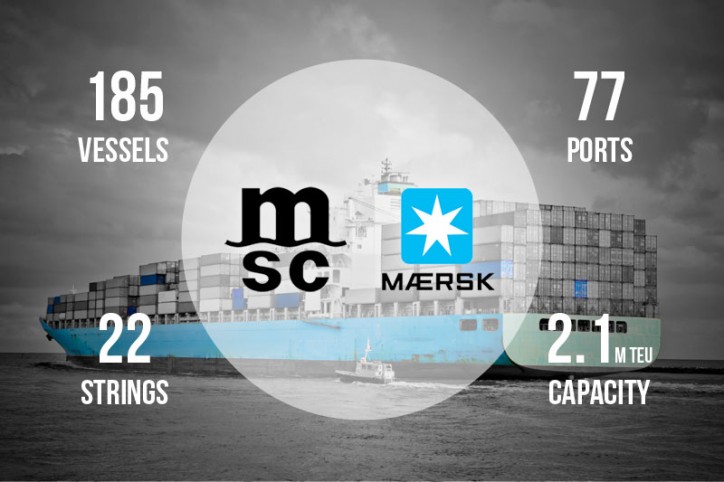 Meanwhile, on the Asia to Europe tradelane, there have been reports coming into The Loadstar this week of carriers rolling-over many lower-paying containers prompting short-term rates to rise.
Martin Holst-Mikkelsen, head of ocean freight EMEA at Flexport, said today that "some carriers have built up roll pools", adding: "We expect services will continue to remain well utilised in the coming two weeks, as overall capacity remains short."
He added: "Currently the outlook for July points to a return of full capacity. However, this could change fast, and carriers are proving their willingness to make adjustments with short notice."
According to eeSea data, ocean carriers have blanked 37, or 28%, of the scheduled 130 headhaul Asia-Europe sailings this month, but so far only 17%, or 21, of the advertised 122 June voyages have been cancelled.
This week saw the SCFI record a 4.4% increase in its North Europe spot rate to $863 per teu, which is over 10% higher than the same week of last year. And for Mediterranean ports, the SCFI reading increased by 5.1% to $924 per teu, an impressive 25% higher than a year ago.
On the back of this robust market, some carriers have taken the opportunity to increase their FAK rates again. For example, CMA CGM has hiked its rate to both North Europe and the Mediterranean by $100 to $2,100 per 40ft, effective 15 June.
The Shanghai-based forwarding source confirmed that space was currently "tight" and that most of the larger carriers had upped their short-term rate offers this week.