Notwithstanding further rate spikes this week, the Shanghai Containerized Freight Index (SCFI) is still understating the prices shippers are paying carriers, according to a senior analyst.
"It should be noted that the market is at a point where the SCFI is, in some cases, significantly underestimating actual rates paid," said SeaIntelligence's Lars Jensen.
However, the SCFI's comprehensive index, reading 2,411.82, is 167% higher than a year ago, reflecting huge spot rate increases across all export trades from Asia.
For example, rates to the South American east coast are recorded at some 200% higher than 12 months ago, while intra-Asia spots are 450% more expensive.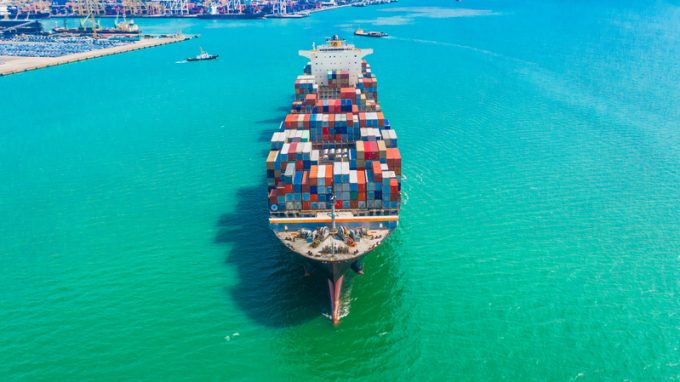 But the SCFI this week recorded only a modest 6% uplift for rates to North Europe, to $3,124 per teu. And although this rate is 230% higher than a year ago, it is well below the whopping price increases shippers are said to be encountering on the route.
It appears from reports by shippers to The Loadstar this week that 40ft FAK rates to North Europe for 15 January are in the range of $10,000 to $16,000.
Mr Jensen said today he was "somewhat lost for words in describing container rate developments this week", and shippers accuse the container lines of "making a bad situation worse".
CEO of UK-based specialist logistics firm JAG-UFS Gary Wilcox took to LinkedIn yesterday to vent his anger, saying he had been in the logistics industry for 35 years and had seen fluctuations in ocean rates before, but never to this extent.
"Today I have seen container rates from China to the UK at the highest level I have ever witnessed," he said, adding that the shipping lines' justification of hiding behind the pandemic was "just not acceptable".
"There is congestion at ports, there is an imbalance of equipment and a huge demand for space, but there is no justification for an increase of over 800%!" he said.
Meanwhile, the SCFI recorded a $150 per teu increase for Mediterranean rates, to $3,223, which is 194% higher than a year ago.
On the transpacific, rates  have remained stable, at an inflated level, for several weeks since the intervention of Chinese regulators and the investigation into carrier practices by the US Federal Maritime Commission.
The US west coast component of the SCFI actually edged down, by $48 per 40ft to $3,900 this week, albeit that the rate is still 190% higher than a year ago. For the east coast, the SCFI ticked up $69, to $4,874 per 40ft, which is just under 100% above the level of 12 months ago.
But Jon Monroe, of Washington state-based Jon Monroe Consulting, said the actual rates paid by shippers, taking into account premium container and space guarantee fees, was closer to $6,000 for the west coast and $7,000 + for east coast ports.
"Today I heard of some companies buying rates at $8,000-plus for the west coast. It seems unbelievable to me," said Mr Monroe.
He reported that import orders "remain strong, with retailers ordering spring and summer merchandise early to avoid delays.
"With the surge of imports continuing through January, BCOs will continue to be reliant on NVOCCs for extra space beyond their contract," added Mr Monroe.